Samuel Mangakahia was only 15 years old when he started carving his whakapapa, or genealogy, on a ukulele.
"As children, we were always surrounded by art. Mum loved to paint, dad loved to perform cultural dances and we always talked about our whakapapa," he says.
"Everyone relates to family so when I saw the opportunity for family history to be shared on a ukulele, I thought this could be something people would share an interest in."
"I learn someone's story and then translate that into a message that highlights values of life, and those values stem from the gospel of Jesus Christ."
Born and raised in Brisbane, Australia and of Māori descent, the 25-year-old is in his third year of study at Brigham Young University in Hawaii. He will major in graphic design and minor in entrepreneurship.
Sam has won multiple entrepreneurial competitions. Hundreds of competitors entered the "Empower Your Dreams" competition in 2018, which Sam won; he also took home the prize money of US$5000.
"I just love creating things – it's interesting to me," he said.
"There's a high demand for custom experiences, whether it be through art or cultural expression because everything is automated [today] and very distant from connection.
"I want to inspire people to connect to their heritage and create a cultural connection that fills their soul."
Sam's art has connected him back to his fourth great-grandfather, Hāmiora Mangakāhia, whom he is named after.
"Just recently I carved a ukulele for my dad, and I wanted this to be in the family for us to explain who Hāmiora was. He was a prominent Māori chief and the first Premier of Te Kotahitanga. He helped educated Māori on land rights. He  was also the first in our family to meet the missionaries and to join the Church [of Jesus Christ of Latter-day Saints]."
Sam believes whakapapa is important because it helps him remember the sacrifices his ancestors made.
"We can look at those sacrifices and ask ourselves, what kind of decisions are we making now that are going to affect our future generations?"
Sam said it hasn't always been easy running his business.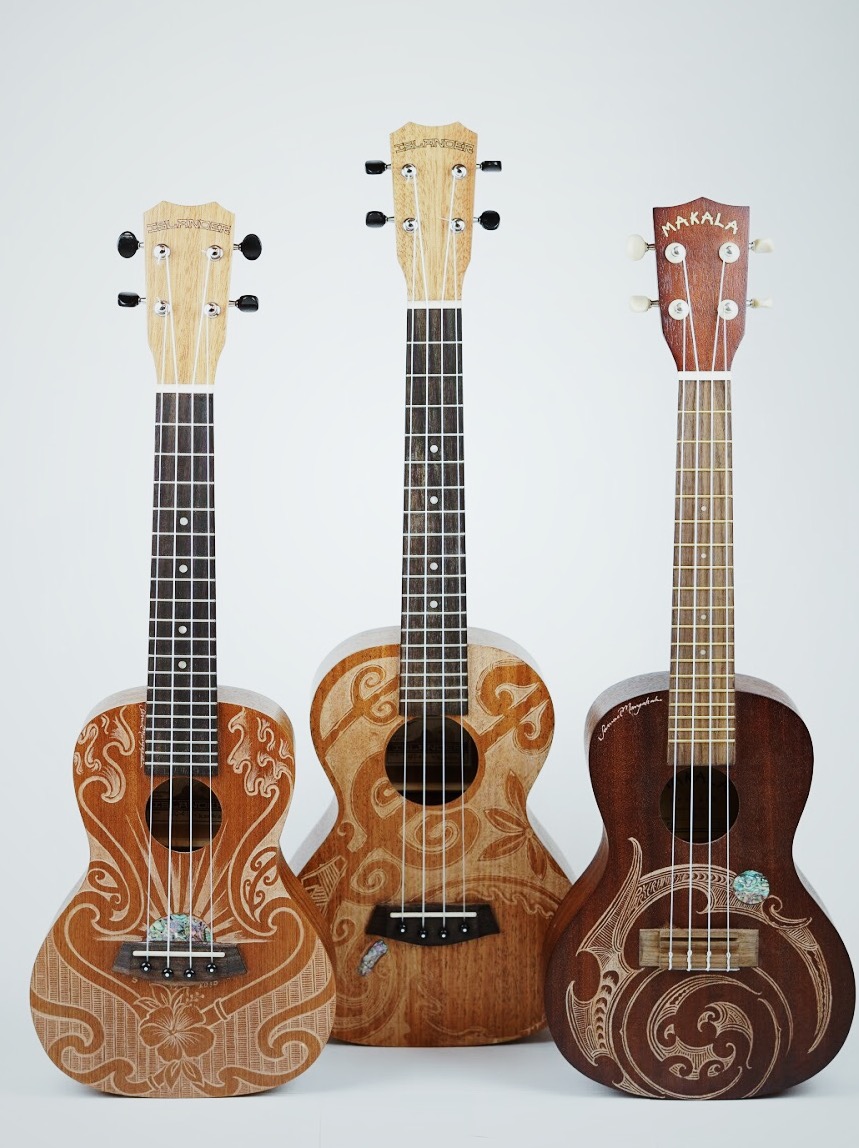 "It's hard doing this on top of school [work]. I think it takes 90% hard work and 10% talent.
"A lot of young people tend to be controlled by their fears, they won't pursue something out of fear or what people think of them.
"If you go forward in faith and trust, look to what you can do in terms of the God-given talent you've been given, you'll find it challenging but rewarding. The Lord will bless you. I can promise that because I have felt that. The gospel of Jesus Christ is everything to me, without it I would be in a different place, I would have a different perspective. Because of the truths I know, I live a more joyful life."
Sam's dream is to be a full-time artist and to expand his business from ukuleles to sculptures, murals and other mediums.
"I see this as a way to provide for my family and it's also a way for me to use my talents to serve. I want to [help] empower young kids to overcome their fears and pursue the things they love."